Trying to find funds is always a challenge. To help support our math team I already ask local businesses to sponsor the team and put their logos on the back of our shirt each year (levels of sponsorship include Nerd level & Uber-Nerd level). But as the team has expanded to 50% of the HS and MS - it keeps requiring more funds.
And I refuse to let the math team be exclusive - it is inclusive.
I also refuse to sell pizzas or candles, etc. Cause it does not have a good return for the time required.
Now I am trying teespring. Here is our first shirt: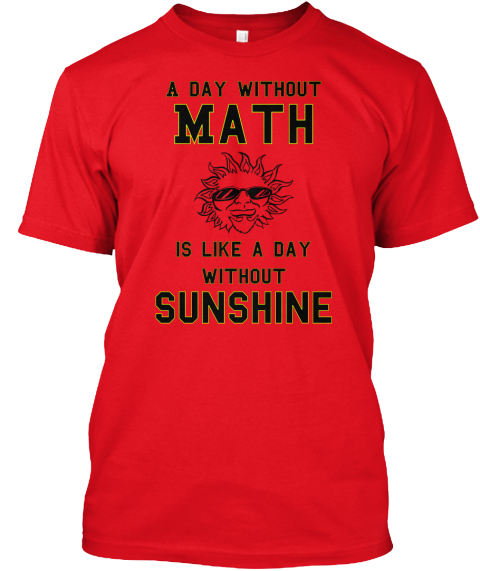 Link to order
I will have to update in a few weeks if it worked (or did I at least get enough orders to get the one I order printed).